I was doing the mod to make the inside front running light an additional blinker, so I decided to add some LED light strips behind the mirrors to help visibility for those cagers who might miss the long string of LEDs in my trunk.
2 each of these Amber LED strips and the small T-taps.
Pretty easy, I used the small T-taps into the front turn signal harness. You will need to drill a small 3/16 hole, two drill bits wide, in the lower inside corner of the mirror pockets. I didn't want the strips visible during the day if you were looking at the mirrors, which is why I mounted them behind and not out on the edge.
EDIT 6/10/2015: I still have these in but they don't seem to be very noticable during the day. At night, they are great.
Here is the LED strip mounted with 3M tape in the right side mirror pocket: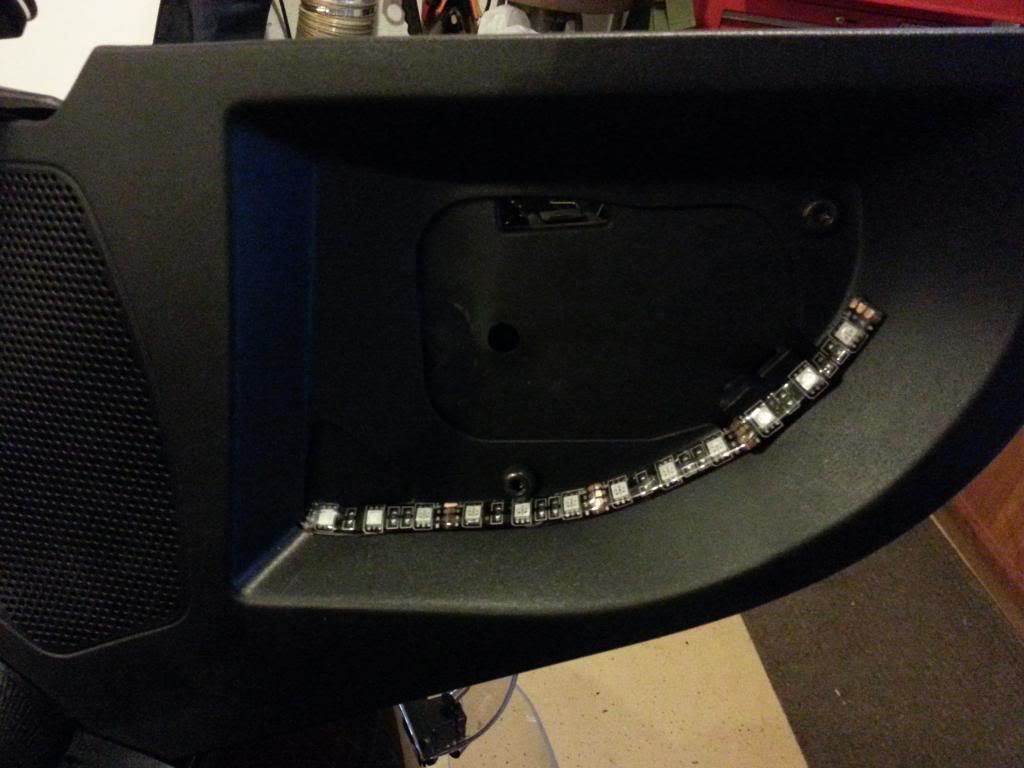 Inside corner where light strip goes into the faring:
Daylight blinker: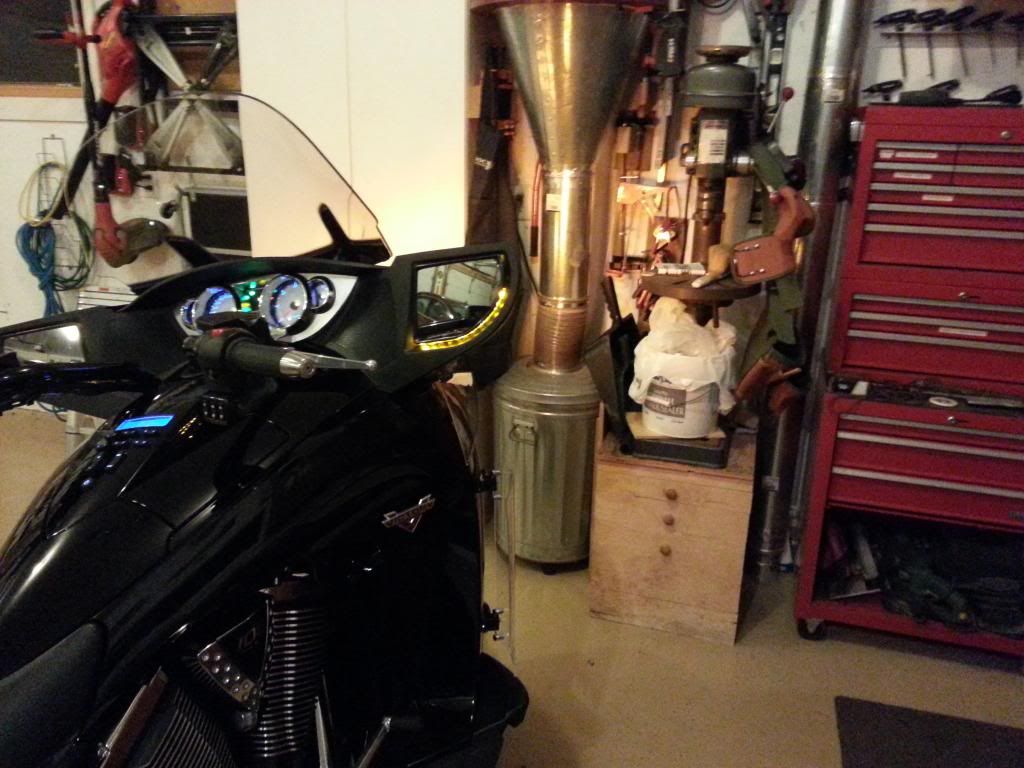 Night time blinker: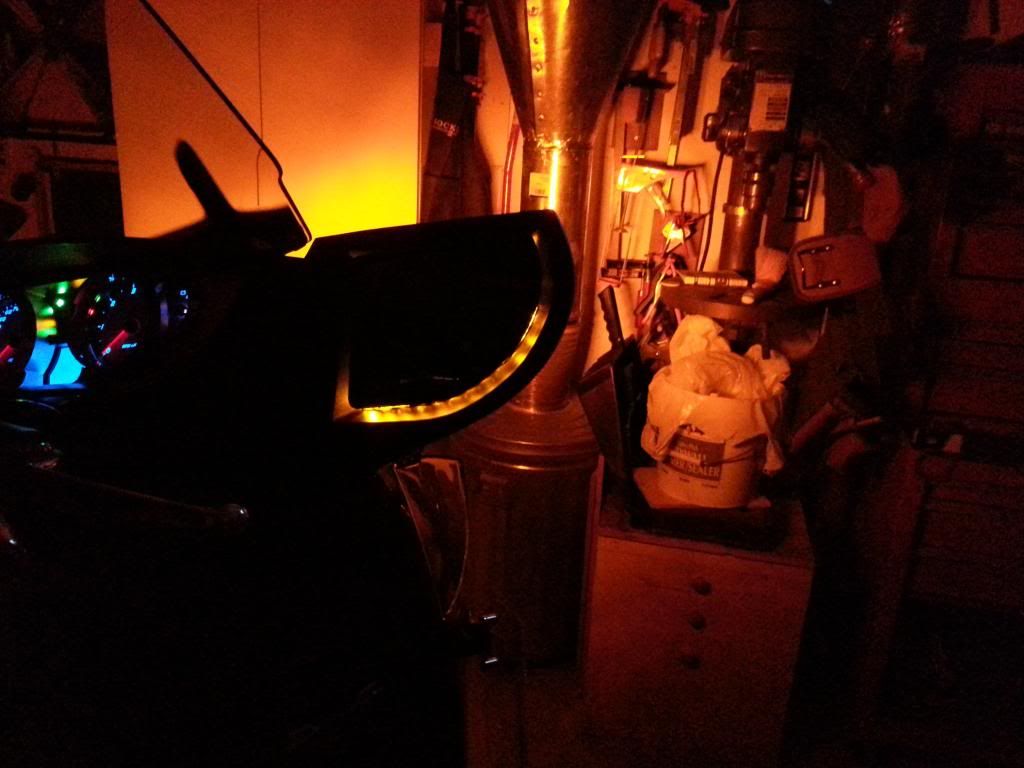 Edited by ljurgens 2015-06-10 10:05 AM