This mod took about an hour to do and cost about $30 total, including shipping on the following items:
2 each Amber LED strips
1 each Red LED strip
T-Taps, corragated wire loom and 18 guage wire,
Here are a few pictures of the install. I ran the wires from each strip up into the space between the inner and out lid to keep them out of the way and make for a nice clean install. I'll put a dab of silicone in those holes to seal them up. I drilled a 3/8 hole near the other loom as it exited the inner lid and ran my wires through that. After I fished the wires down through and into the seat area, I pushed a 3/8 plastic wire loom over the wires all the way down to protect this new harness. You see that coming out of the inner lid in the one photo.

I did find that the turn signals were on the two blue wires, the wires are identical in the loom. So it was just a matter of tapping and then connecting to the correct light strip. I bought a 5 wire trailer harness that I plan to wire in so that when I remove the trunk, I can always get this plugged back together very easily. I'll add a picture of the under seat wiring next time I'm under there.
Installled: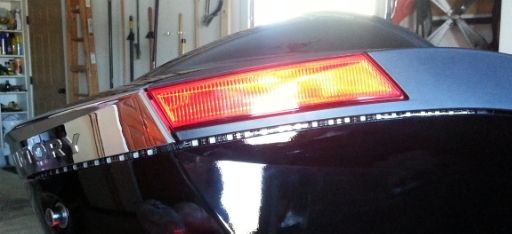 Brake light, sorry for the bad picture.
The strip is centered on the crease in the lid. it ends about a 1/2 inch in from the corner on both sides: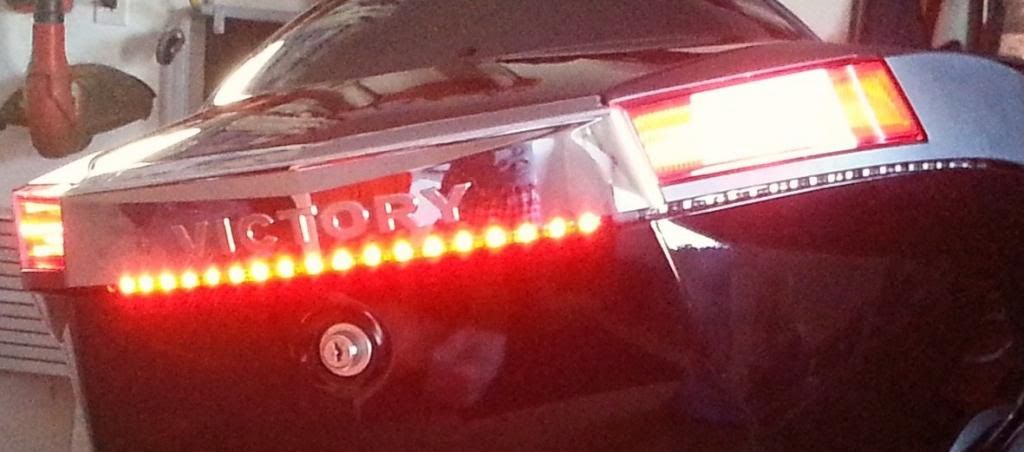 Amber turns:


Installed on the lid: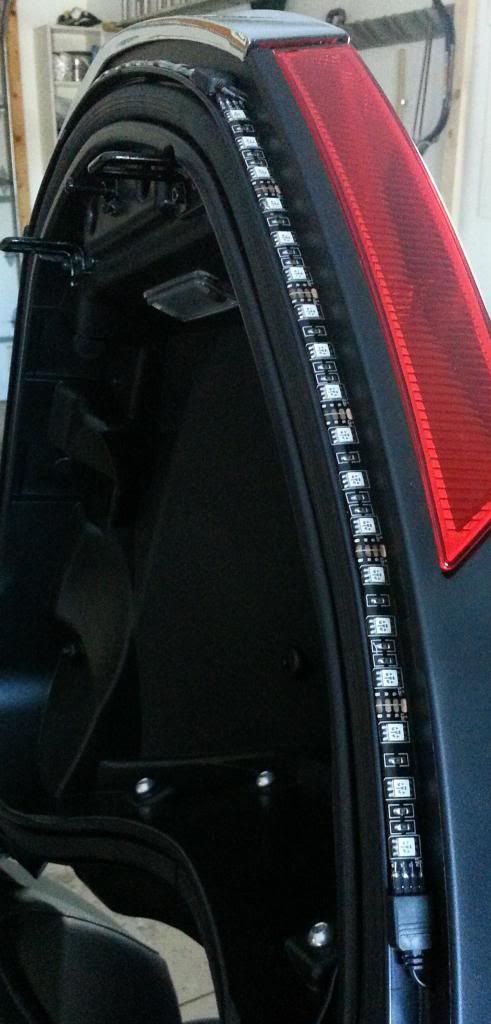 Entering the lid:
Lower routing past the hinge: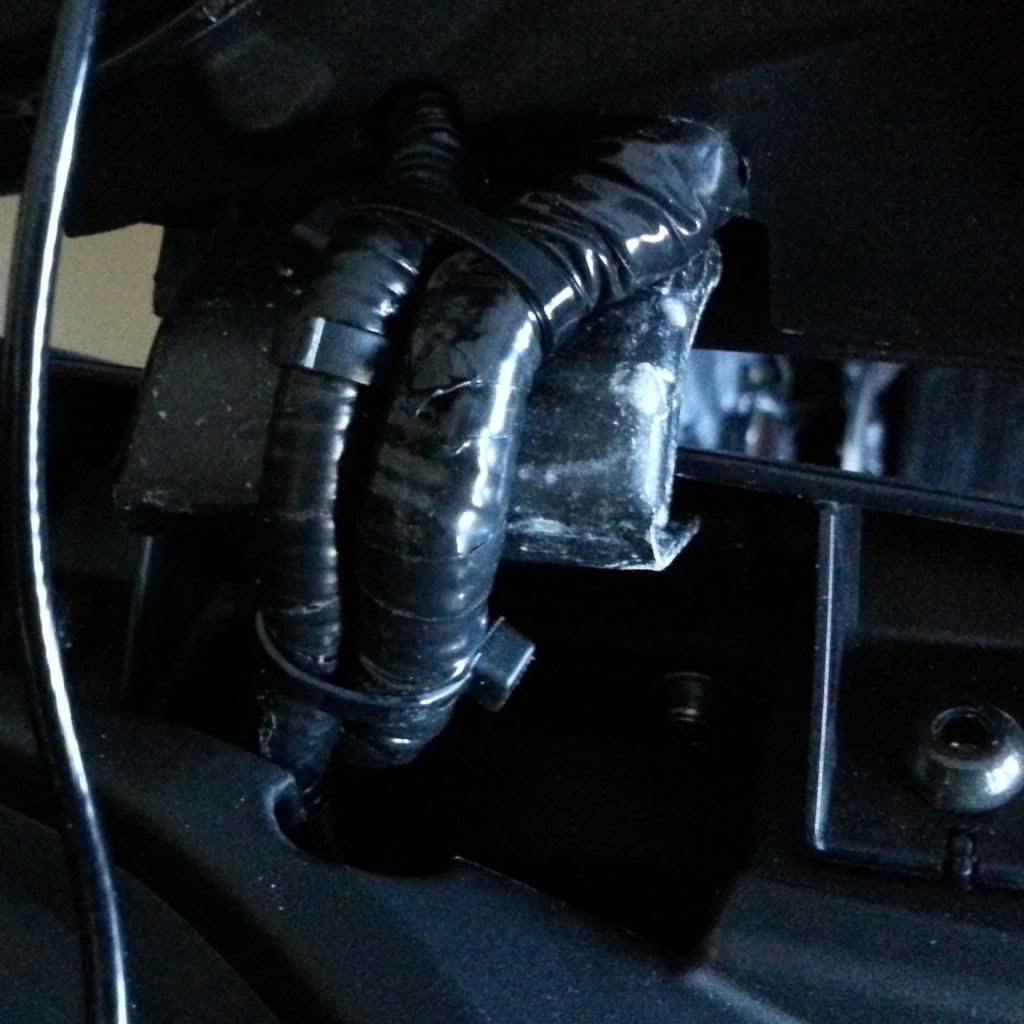 Amber on both sides: