I didn't like how the iPod interface cable took up so much room in the little glove box, so I ordered an extension cable and moved the iPod to the little XM pocket near the right saddle bag. Here are a few pictures of what I did. I think I'll order a silicone case to protect it.
$6.99 Extension cable, seems to be working fine:
http://www.amazon.com/gp/product/B009C7HGE0/ref=oh_details_o06_s00_i00?ie=UTF8&psc=1
$9.00 Bluetooth adapter, to connect my Android smartphone for Pandora etc.
http://www.amazon.com/gp/product/B007QIXSVM/ref=oh_details_o07_s00_i00?ie=UTF8&psc=1
Extension cable routed under center dash and down under the seat.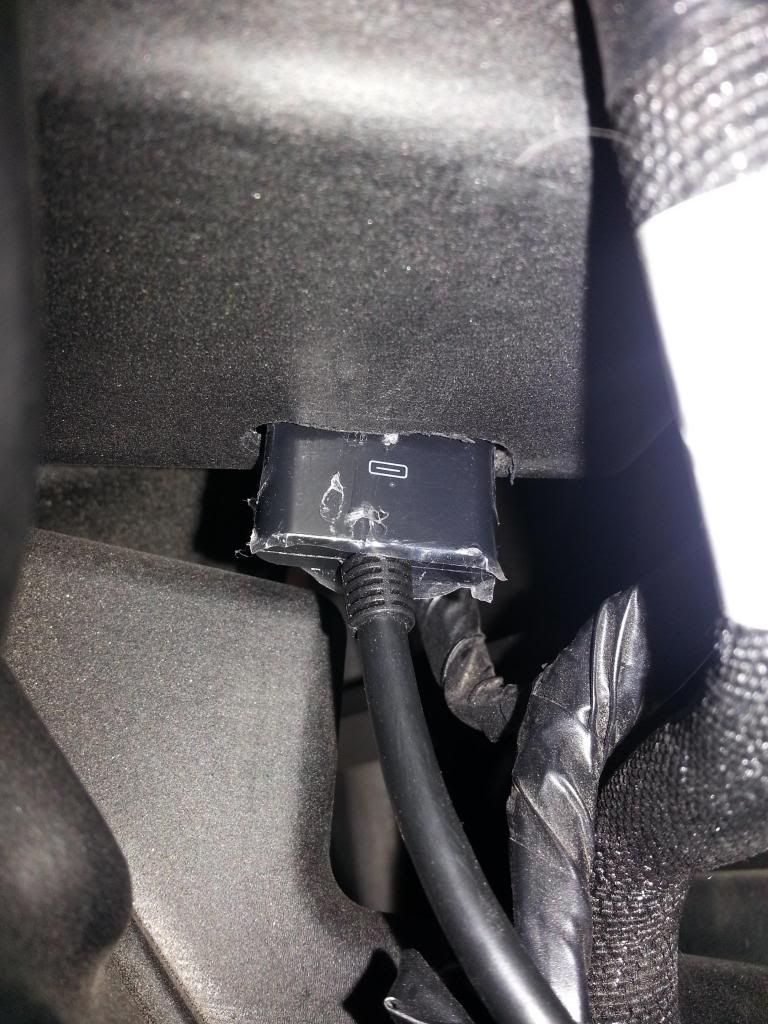 Slot drilled for iPod connector. I'll probably need to find a grommet to help seal this up a bit.
XM pocket with iPod mounted.
Edited by ljurgens 2014-03-24 8:42 PM